If you are a follower on my Pinterest, you know well that I have been in the midst of a knitting craze! I love finding awesome patterns, especially free ones, so I end up pinning them all, that way I have plenty of options for my future projects. As you may assume then, I have a loooong 'To Knit' list! I have so many ideas and want to share them all. So, I have decided that this week I will be sharing my list, although I have to admit it may take longer than a week to blog about, hehe.
I love this variegated colorway.
While I am on the knitted baby booties kick, there are also
2.
these
little sneaker booties that I am in love with!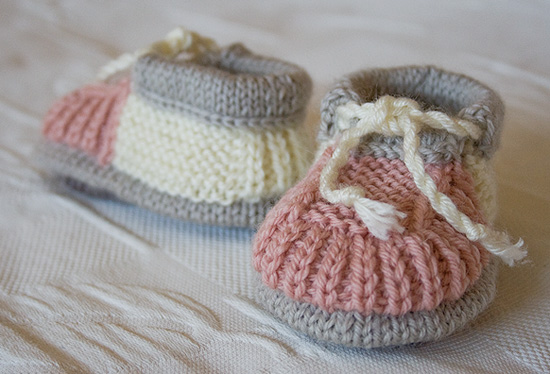 There seems to not be a pattern available for these guys, but the blog I got these from seems to have a good pictorial.
(Pattern for purchase here)
Out of all the baby bottom patterns I have, the
4.
Kanoko Pants has to be my favorite!
(Free pattern available here)
I really like the texture and use of different stitches through out it. I also like them in that tone of gray. Yah, know, it's funny, I read somewhere that the majority of people knit/crochet using the same color they saw in the pattern. I never really thought about it, but I think that is totally true! Now that I have been aware of that, I have seen it in myself, and find that the color of a project is what will first draw me in. This isn't always the case, but pretty darn close.
That's all the sharing for today. :)